---
You are here:
Services
»
Ironing
---
Ironing Services in Islington, Fulham, Clapham, North Dulwich & Other London Areas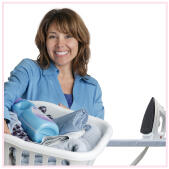 Our team specialist in ironing services in Islington, ironing services in Fulham, ironing services in Clapham and ironing services in Clapham, as well as ALL London areas. One of our fantastic ironers will come to your property and iron on a weekly or fortnightly basis. We ask for a minimum of 3h per session and we charge the same rates of our Regular Cleaning service at £15.50 per hour.
If you don't need a regular ironer but occasionally need someone to help tackle a basket of ironing you can call us to send an ironer when you need. There is a minimum of 4h per session at £16.50 per hour.
For a combination of cleaning and ironing services please check our regular cleaning page.